In 2015, AY Makun became a Peak Milk ambassador. The actor, producer, comedian, who's made a name in gratuitously making travel comedies since 2014's A Trip to Atlanta, is also a shrewd businessman at heart. Peak products would later be integrated into his next travel getaway spectacle A Trip to Jamaica, amongst other brands like Glo telecommunication service.
While Nollywood is still a growing industry, it has become glamorous nonetheless. Bigger budgets, movie promotion on billboards, red carpet premieres, a fresh crop of actors. In a business sense, this glamour has seen brands flocking to Nollywood to advertise their products, knowing they can reach audiences on a bigger scale.
Maybe not conversant with the inner workings, but everyone has probably seen a product advertised on a TV show or movie. A family is having breakfast and the mother smiles at the kids, "How are you enjoying your NASCO cornflakes?'' and they nod approvingly, and there might be a 10-second dialogue about how this has the best flavour. Also picture two young women working out in a gym, where one pauses to drink from her Supa Komando energy drink and says, "Trying this for the first time you know, it's not bad at all.''
The above examples are just how products can be integrated into scripted entertainment mediums like movies, which shouldn't be confused with product placement. While product integration involves the actual lodging of a brand or a product into the script of a movie or television show and can have characters talking about it, product placement on the other hand is simply putting a product in a scene without an intentional reference.
This is common with established brands, like a character sending a text through an iPhone or drinking a can of Pepsi. The difference is that product integration is paid advertising, where the product gains popularity and exposure through the character's actions or dialogue. Product placement and product integration can also be used together for the same product. Those familiar with the television series Sex and the City are aware of Carrie Bradshaw's obsession with Manolo Blahnik shoes and can identify the footwear from its signature stone or jewel buckle. In one memorable scene, she's mugged in public and the robber specifically demands that she take off her Manolo Blahniks.
Like overt traditional advertising, the goal of product integration or placement in movies is to allow brands to reach their target audience while creating brand awareness and driving sales.
How does advertising in Nollywood work?
From Glo in Phone Swap, Onga and Cowbell products in Kambili: The Whole 30 Yards, Access Bank in King of Boys, Rite Foods in The Prophetess and Rattlesnake to Revolution Plus in AY Makun and Toyin Abraham movies, Nollywood is being used as a merchandising strategy. It's worth mentioning that making movies is expensive and takes a lot of resources. As such, producers are always looking for brands to partner with, to take on certain aspects of movie financing. Holistically, there are steps involved in understanding the business of product placement/integration in Nollywood, which we will illuminate below.
Script
What's a film without a script? Unless it's a reality show (which is still scripted to a degree), no film has a direction without it. A script is a written text that contains the dialogue, action, behaviour of characters, and how they interact with the world around them. It's the foundation on which other parts of the filmmaking process are built. When you hear characters talk about a certain product in a film, it's because it's been written into the script.
Head of Production of one of Nigeria's top film studios explains: "Once we have the script, we break down to the sales team what products can elevate a scene or just a fundraising tool. We create situations that any brand can fit. When we as producers working with the writers decide on the above, we talk to already interested brands and send them scenes where their brands will be used. Some brands like to read the whole script, some just like the excerpts. They work with the synopsis mostly."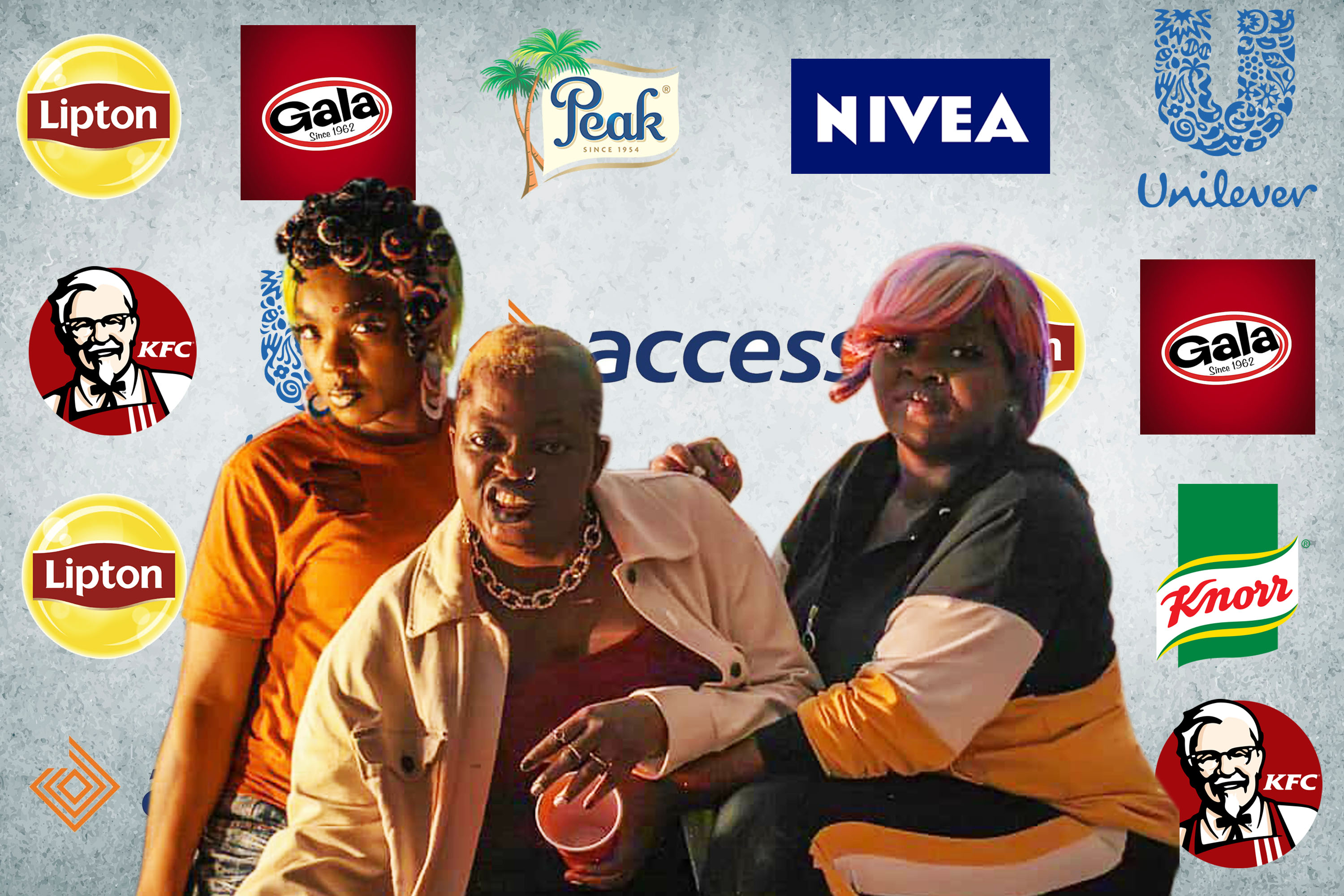 Cast
When the script has been written, it's time for the cast to play their roles. This involves a group of people we see in any film, who work in tandem to bring the script to life. Cast members don't have the same worth, popularity, and pull. This explains why producers and directors prefer to use some bankable name to headline their projects. Producers and sponsors tend to look at actor-brand complementarity, where they search for actors that can complement the brand or product in the film.
But a complication can arise when an actor has a pre-existing sponsorship deal, but the brand wants them to advertise a similar product. This can introduce competition. For example, Odunlade Adekola is a brand ambassador of real estate firm Revolution Plus, which means his movies would integrate only properties from the brand and forgo similar brand interests.
Pricing
Another producer known for some Nollywood titles discloses that there isn't a particular price for product placement in the film industry. ''There's no range,'' they say, ''It all depends on negotiation power between sponsor and producer and that's what plays out at the end of the day.''
"You submit different packages either at N5 million minimum and in some cases, N30 million maximum,'' the Head of Production mentioned earlier says, "I think the highest I have ever had is N60 million."
Barter
Like the barter system of exchanging goods and services without money, a brand supplies a product or service to the cast and crew (food, clothes, airline, cars, location, etc) and in return, they are given a product placement in the movie. This kind of bartering in Nollywood holds mutual benefits. For the producer, it reduces the budget spend on movie utilities, logistics, costume, etc. For the brand, it helps promote their product or service without a cash commitment.
Deals can also be arranged during the movie's post-production, either to push at premieres alone or have activations post-release As much as product placement in Nollywood affords brands an opportunity to ramp up sales, attention needs to be paid to the negotiation contract that is drawn up. A contract governs whatever obligation that has to be fulfilled by the involved parties and guides the terms of engagement. Head of Production says, "The most important thing for us is that we fulfill the mandate of the brand and push what they need at that time."