On March 8, 2021 – International Women's Day – Burger King UK sent out a tweet that sent the internet into a spin of rage: ''women belong in the kitchen.''
And although the brand added, for clarity, a follow up tweet that went, ''if they want to of course,'' the damage had already been done. Trolling with misogyny was surely going to rub people the wrong way, more infuriatingly so on a day to celebrate women. But for Burger King, it has become a marketing arsenal especially against other competitors like McDonald's. The tone is fun, relatable, controversial and sometimes scathing.
It's called troll marketing.
Breaking it down, the term takes inspiration from the behavior of trolls on the internet, a name given to people who seek attention by saying offensive, provocative, off-the-cuff comments to others and also for their own amusement. Troll culture is literally the bane of social media platforms. Now it is shaping the marketing vocabulary of brands in a landscape churning with so much marketing messages targeted at consumers. Netflix's 2017 tweet about trolling the 53 people who have been watching A Christmas Prince every day and asking who hurt them is an example on how to combine emotions with branding, although it did raise some concerns about the streamer's subscriber data and privacy.
Nigerians Brands Are Going For It
As anywhere else, marketing is hard in Nigeria. Aside from seeing the importance of having a marketing budget, coming up with penetrating ideas for branding is equally as important. Social media has democratized advertising and brands are competing with each other for consumer attention. Here comes troll marketing. One of the biggest we have seen is in the banking industry, precipitating the online infamous bank wars.
Led by Sterling, the banking institution released a graphic advert on Twitter positioning itself as the best bank. ''Shoot for the moon, become a star,'' the copy said while incorporating the logos of rival banks and inverting them for ridicule.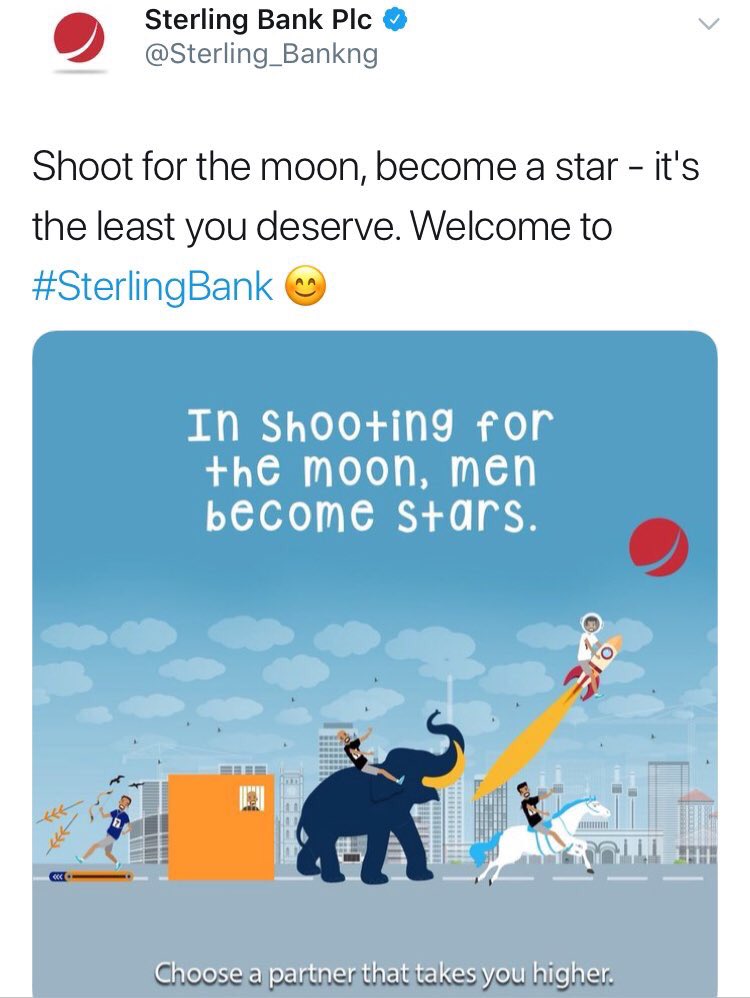 Other banks retaliated, namely FirstBank, Access and GTBank. It was a momentous day in advertising, especially for the spontaneity in brand creativity. It didn't stop there. Sterling Bank and GTBank have been trolling and feuding for market share. This Sterling billboard speaks for itself.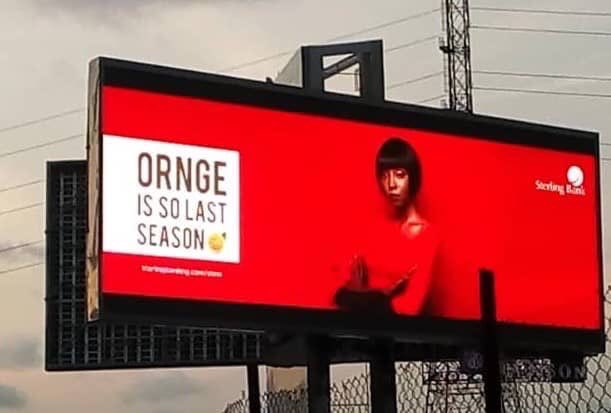 Chicken Republic's advertising has been an exercise in troll marketing, brilliantly balancing product placement with troll aesthetics. Whether it's trolling other competitors or jumping on the Olisa Metuh and EFCC fiasco where it was alleged he tore his statement and attempted to swallow it, Chicken Republic is always hitting the mark. There's something about its chicken logo that's inherently funny and personable, drawn with purpose as if in a comic strip.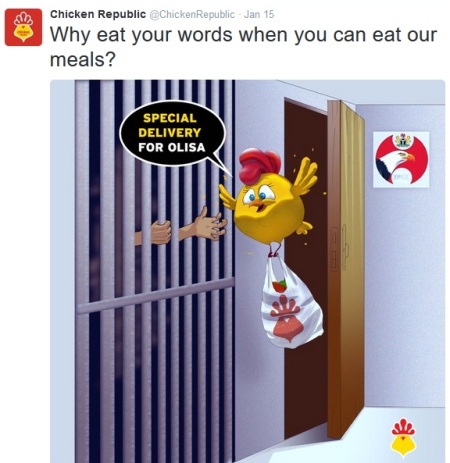 This year's Valentine Day saw popular brand LaCasera attempting to woe Gala with a heartfelt, romantic message, calling the brand ''G-Babe.'' It was tender and awkward in equal measure. Although LaCasera had a decent foot out, the response from Gala was sterile and withdrawn. It's safe to say Gala wasn't interested in the advances from La Casera.
Another example is when travel brand Travelstart trolled competitor Wakanow after it responded to a question posed by Twitter.
Ready To Troll?
Not all brands are cut out for troll marketing. Brands need to understand the industry they operate in and the nuances it holds, including the market demographic. Without these analyses, trolling can derail brand perception and ultimately lead to disaster. It's fairly easy for new brands to execute troll marketing because they are just starting out, and reaching for a trolling tone is achievable in this regard especially if their target audience is young. For older brands, a drastic pivot of marketing strategy would be too obvious and awkward. A trolling voice would have to be cultivated over time, and brand managers need to study the climate before executing this strategy.
On social media, brands have taken on a sentient voice with their communication and marketing, their storytelling in first-person narratives. This is just indicative of how troll marketing can be inserted.
Does troll marketing work? It does. At its core, the strategy is to take advantage of a marketing potential in order to integrate one's brand in consumer consciousness. While it could boost online following, it could also influence old and new consumers to buy a brand's product. Nonetheless, brands still need to tread cautiously. Topics like politics, sexuality, religion, race, and gender can potentially be minefields to navigate, and brands trolling when people have genuine complaints about their products produces bad optics.
Some brands are always looking for troll-worthy moments, but they should also remember that every opportunity carries a level of risk.